Since I was 8-years old, I have studied people's behaviors. It was not intentional but necessary for my survival. I lived in a warzone. Of course, you wouldn't necessarily know that by walking past my house, but you did if you knew my family. I also never knew when the war battles would occur. Therefore, I always had to be prepared. One way I prepared myself was by studying the behavior of those in my family that way, I would have a leg up and always be one step ahead of my abusers and homes toxicity.
I won't bore you with the highly gory and messed-up details regarding my childhood. Instead, I'll bottom line it… ABUSE…VIOLENCE…FEAR! Many people's mouths drop when they learn what I have overcome. Today, I am grateful for my extremely traumatic childhood because it has significantly impacted me to be the therapist and coach who easily "gets it." At least, that's what I keep hearing from my clients.
Today, my keen expertise in human behavior, psychology, & neuropsychology, has allowed me to be a mentor, coach, and therapist to quickly create psychological safety & trust, empowering my clients to achieve the radical transformation they are after. I have walked alongside professional athletes, high performing entrepreneurs, STEM companies, and Fortune 50 employees worldwide.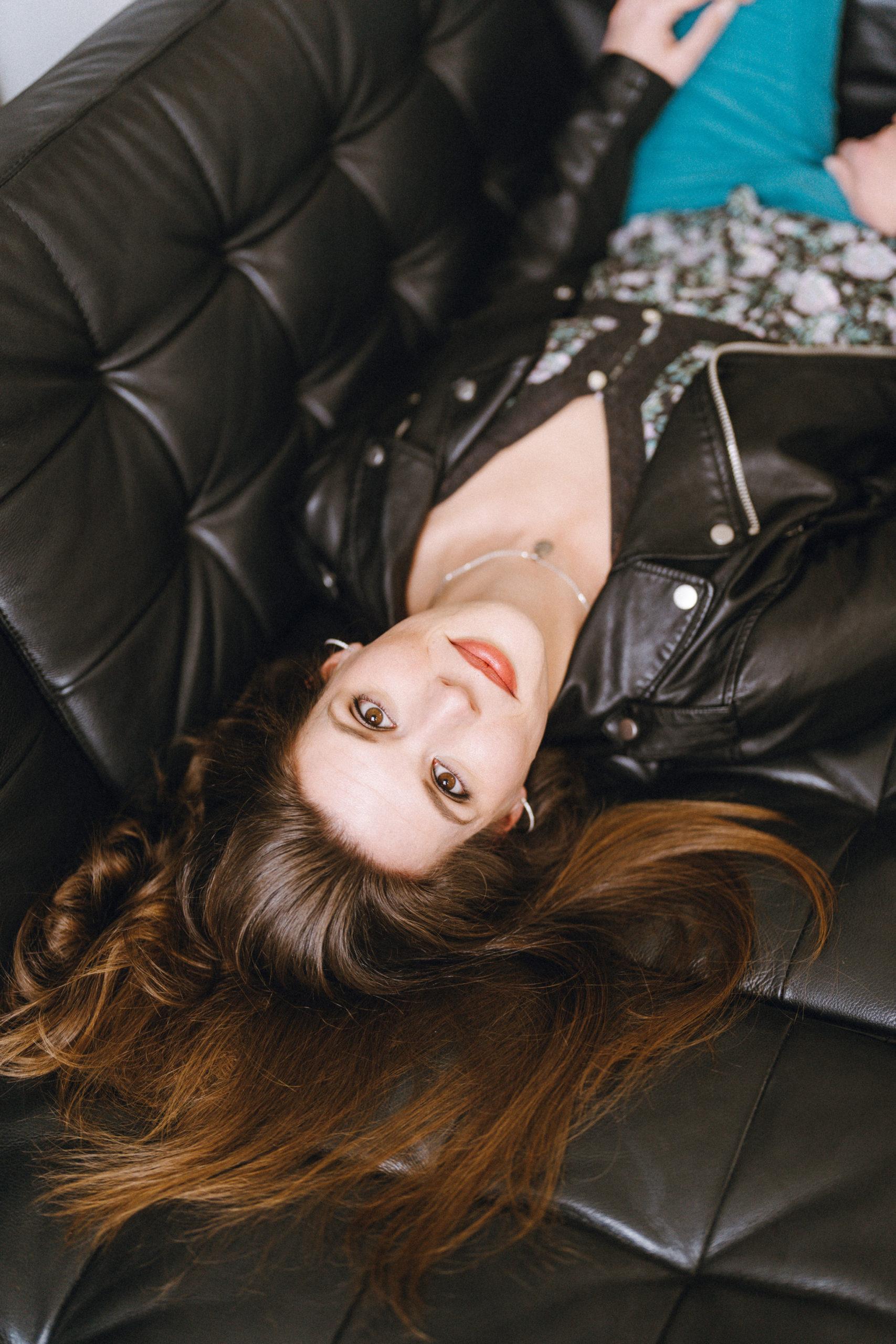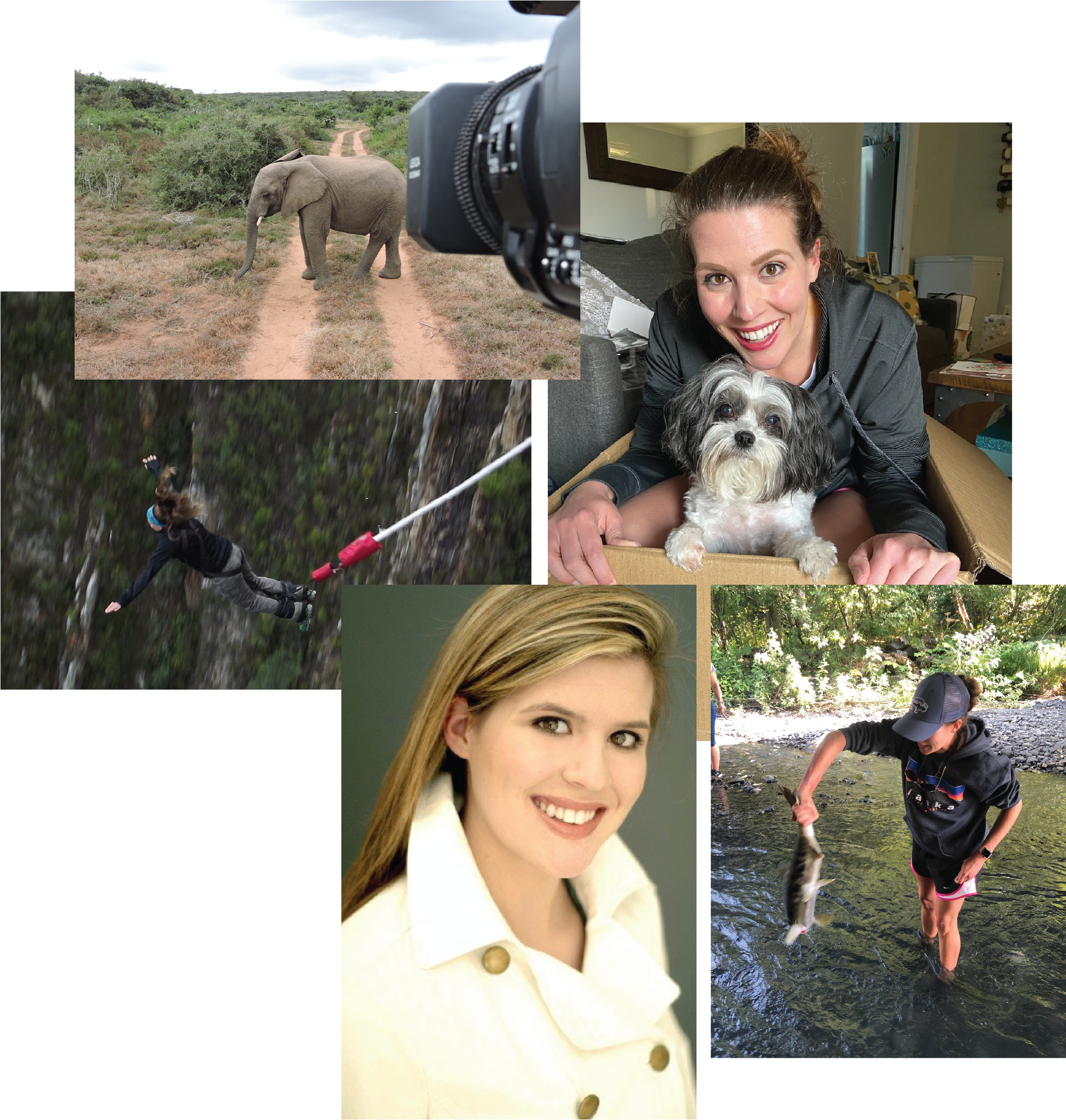 Life Has a
Funny

Way of

Working Out

...
I never planned to be a coach or a therapist. My background is in television production. I earned my first graduate degree in Positive Psychology for me, myself and I. When I was 25, I briefly lived off the coast of South Africa, filming a wildlife documentary. It was there that I learned I had a really screwed-up childhood. That realization led me on a mission to become the best person I could be. Of course, I had a few obstacles in my way.
When you grow up knowing someone is literally trying to kill you in your house, you develop some neuroses.
Therapy was not new to me. While therapy did help me to a degree, I quickly grew tired of the therapist's mouths dropping every time I rehashed my story. So, I decided to fix myself because I wanted RADICAL transformation – something therapy wasn't providing me with.
While earning my first graduate degree, my focus was on healing myself and creating the change I wanted. Insatiably I consumed neurobiology, neuropsychology, neuroplasticity, psychology, & spirituality books, documentaries, articles, and programs to learn how to transform my mind and be the person I wanted to be. I decided to lock myself away and learn as much as I could. I am so happy I did!
Finally, I realized that understanding the brain and leveraging neuroplasticity in therapy can make the most remarkable changes.
Especially when understanding the "why" is a big piece of the puzzle for you.
When you work with something instead of against it, it's amazing the transformation that can occur.
Long story short. I ended up getting transformed quickly and was a naturally talented coach. Since I love what I do so much, it was a no-brainer to go back to school to earn my second graduate degree in Clinical Mental Health Counseling, allowing me to be a certified and licensed therapist.
Today, I specialize in performance, trauma, & crisis therapy, group psychoeducation, and mental health coaching. One of the reasons why I can help my clients transform so quickly is because:
I get it
I walk with you because life happens outside the therapy room!
I leverage neuropsychology
I don't do the things that will enable or strengthen the behavior you want to stop participating with
I go the extra mile – learning, studying, and researching
I also know that psychotherapy is not effective for everyone, which is why I host mental health boot camps, online courses, a mental health podcast, a blog, and so much more to help you become the best possible while making the impossible possible.
Sign up for my newsletters to stay in the know or take the quiz to identify what thinking trap is limiting your performance!!
Subscribe Now
Newsletter Sign Up:
What Thinking Traps Limiting Your Performance?
I changed after meeting Elizabeth in 2018. She helped me unlock another half of my brain, and I am still on that journey 4-years later. Elizabeth helped me and my partners mold are team to achieve our dreams. Now, 4-years later our company is worth a billion dollars. Because of Elizabeth, my team and I have righted our ship. Thank you, Elizabeth
I met Elizabeth because my company contracted with her to coach our employees. I was resistant and skeptical at first. However, I found Elizabeth invaluable.
Elizabeth is easy to work with. She created a comfortable environment that allowed me to address my weaknesses. Her system also helps you capitalize more effectively on your strengths. I left each meeting with a concise, actionable plan. In just a few weeks, my closing rate increased by 25% ($4M a month), and her advice improved my relationship with my wife.
Do yourself a favor and work with Elizabeth! I highly recommend Elizabeth to anyone serious about improvement and excellence.
Mike R.

20-year veteran Financial Advisor
Prior to meeting Elizabeth, I operated under the false assumption that you needed to be sick or hurt to seek help. I was wrong. I found Elizabeth to be instrumental in shifting my mindset toward constant improvement. Improvement meant as a person, a husband and business owner. Gratitude became a tool. Patience became a character trait. Success soon followed. Elizabeth prepares you for greatness and encourages you to seek it.
Wagner A.

Real Estate Sponsor & Developer
Out of all the coaches and counselors I've had sessions with in my life (including one who taught at the graduate level at an Ivy league school), Elizabeth is by far the most empathetic, patient, and understanding of them all. What resonated most with me is that she adjusts her style to you. I am very action-oriented, needing goals to strive towards and milestones to achieve. Elizabeth recognized that early on and made sure our sessions ended with clear action items for me to achieve my end goal. Moreover, coming from a biochemical research background and in an analytical role at Google, I particularly appreciated Elizabeth's solid understanding of both neurology and psychology when explaining why I feel or act the way I do when I wish otherwise. All in all, I've grown so much as an individual and clarified more of what I wanted to achieve in life through my sessions with Elizabeth. Just as working out at the gym and eating healthy are important for your physical health, it is just as important that we look after our mental wellbeing. In my own opinion, there is no better coach out there than Elizabeth Louis.
Shelly K.

Sr. Analyst at a Fortune 50 Company
Elizabeth was so helpful to me during a tough time in my life. She appeared to be a tenacious and resilient person and a very valuable coach. She really gave me some light when I was feeling drab and empty. The homework, sessions and her careful listening and direction have truly buoyed up my spirit. Thank you so much.
It is a rare pleasure to work with someone as direct and candid as Elizabeth. She has the unique ability to coach clients through seemingly complex issues in a simple, straightforward manner. In the unusual circumstance, where she can't lead you, the client, to the solution, she tells you what you need to hear to solve the problem, and not what you want to hear. Elizabeth has been extremely helpful in realigning my thoughts and approach in both my career and interpersonal relationships. Simply put, she is very effective at what she does. She would be a great asset to anyone looking to kick it up a notch.
Elizabeth is one of those people who you bring in for one thing but ends up delivering on way more. Her ability to seek out the root of the obstacles you're facing both personally and professionally is beyond transformational- it's a game changer, and a life changer. She not only knows how to problem solve, but also on how to take your life to the next level. Elizabeth is the person to bring into your life to help you reach that next step of greatness.
Brandon F.

Professional Speaker
Elizabeth is an extremely thoughtful and aware person, who can apply logic at the same time as compassion to get amazing results. She prescribed the attention and focus needed to make an 'out of the ordinary' situation extremely comfortable. She has a certain uniqueness and specialty to read between the lines and keep her clients moving in the right direction. She is very switched on and is able to not only think outside the box, but also apply those creative ideas in a specific and personal way. I would take any opportunity to speak to Elizabeth again in the future!
Freddy M.

CEO & Entrepreneur
There aren't words to describe how amazing Elizabeth is. She is truly full of wisdom and understanding to help others walk out this thing we call life. Elizabeth's insight on how the mind works and the issues we all face is nothing short of brilliant. Her heart to help others is truly reflected in all she does! 5 Stars
🌟 🌟🌟🌟🌟
Stephanie G.

RN Case Manager
Working with Elizabeth has truly helped me step back and see the trees and forest. One 60-minute conversation with her addressed so many internal issues I had about my business that I was finally able to come up with a growth plan. I do not know of a better investment I have made of time or money than scheduling with Elizabeth!
When I first met Elizabeth, I was hit with what seemed like an impossible scenario. Elizabeth and I worked together to visualize the future I wanted, both personally and professionally. I am happy to say that my career performance indicators ended 2018 at an all time high and I am continuing to overcome (and win) a huge fight personally.
Julie S.

Recruiting Manager
Elizabeth is an amazing in her craft of coaching. She has assisted me in improving my personal attitude toward my company's success. Keep it going Elizabeth
What Thinking Trap is Limiting Your Performance?
Take the Quiz to Find Out